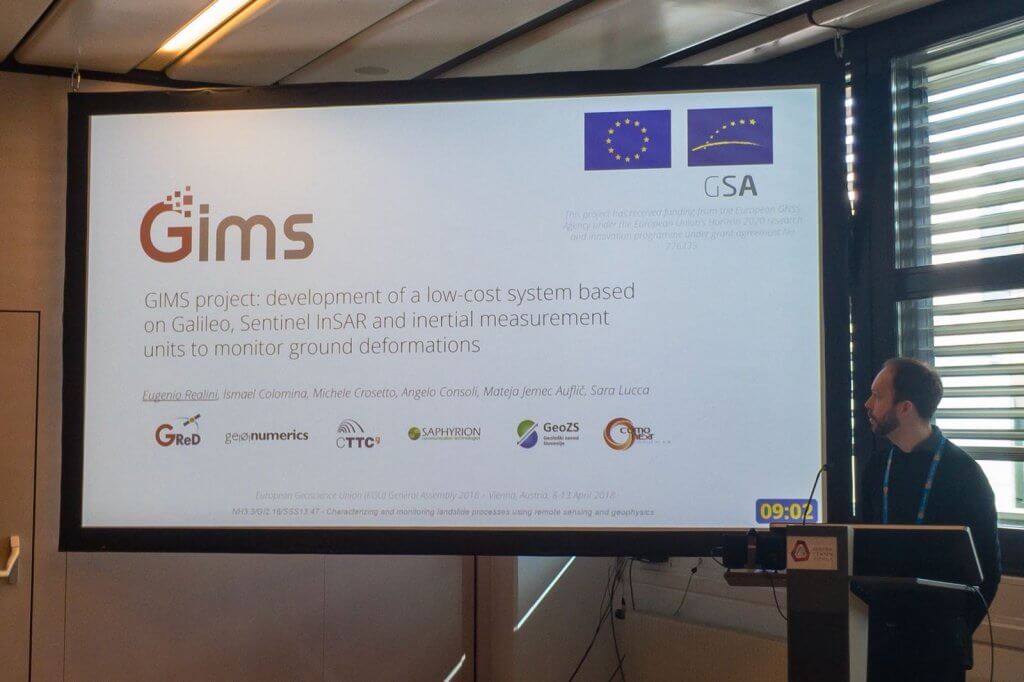 A delegation from GReD s.r.l attended European Geosciences Union General Assembly 2018, contributing with posters and presentations.
The GIMS project was presented in the session of "Characterizing and monitoring landslide processes using remote sensing and geophysics" (https://meetingorganizer.copernicus.org/EGU2018/EGU2018-13355.pdf).
The proposed combination of GNSS SAR and IMU for geodetic monitoring raised a lot of interest among the participants. The received feedback will help us to develop a system better tailored on the customers needs.